Business communication is an important aspect to both employees and employers to ensure the day to day running of a business goes as smoothly as possible. Having strong communication skills benefits your relationship and the organisation as a whole. Incidents, accidents, company or customer updates should be communicated to all person(s) within the organisation to ensure knowledge and safety is met in a satisfactory timescale.
The method in which employers communicate with their staff can vary dependant on the company. Smaller companies who are based in one location can hold verbal meetings where all members of staff can be updated in one place at one time. For companies where staff work from home or in multiple offices conference calls can be made simultaneously. Several people at multiple locations can share business communication as one joint telephone call. This method is beneficial for business needs that require the input of several individuals.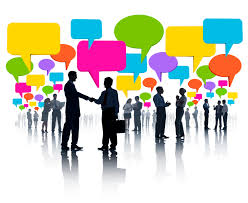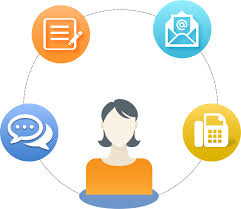 However, If you are a corporate company it may be difficult to carry out verbal discussions with all members of staff at one time. This is where emails can become very handy, written communication can be communicated with every person in one attempt, written communication can be beneficial if you are compiling documents that need to be referred back to, such as a contract or agreed terms that have to be documented. Written agreements are preferred when official documents are being communicated.
Various companies are now using a new business communication method where all members of staff can download a business application to their mobile device. The use of this application means that staff and managers will receive notifications as soon as new communication is added. A corporate messaging service direct to your mobile phone, that can be viewed at any time. This is beneficially for employees who are not based at one location, maybe multiple offices or outdoors where communication may not reach them as soon as it's required.
Whichever method is chosen it is essential that businesses communicate to ensure the running and growth of an organisation is met and your employees are supported.